Home
» Loans » Supplying Copies of Articles
Supplying Copies of Articles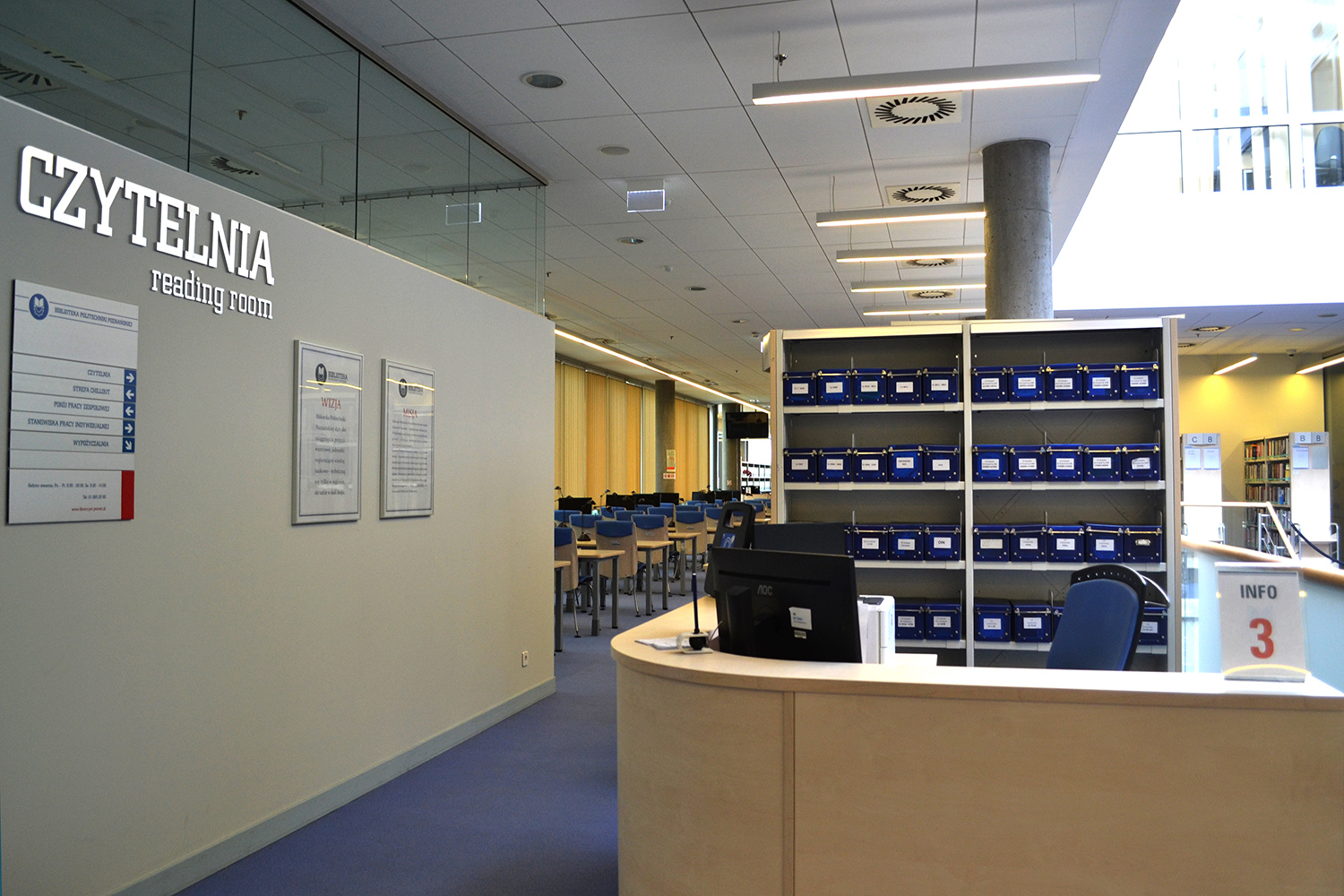 Reading Room
PUT Library offers free copies of articles from printed periodicals readers can find in PUT Library online catalogue.
The service is available for all PUT registered readers with active reader account as a feature of PUT Library online catalogue. User should choose option "order a copy" (ZAMÓW KOPIĘ ) in the catalogue description of a journal.
It is possible to order no more than 3 articles at a time. Orders are realized within 5 days.
Copies (scanned image) are delivered by email.
Readers are requested to check if their personal details (i.e. email address) are correct before placing an order. In case of incorrect or incomplete email address, the order will not be completed.
update: Wed, 20/02/2019 - 12:06